08/04 - 08/13
Sturgis Bike Rally
Rain is in short supply this summer, but August promises to be the month when BEEF will be celebrated by thousands of consumers as they head to the 77th Sturgis Motorcycle Rally. The South Dakota Beef Industry Council (SDBIC) team and the beef checkoff will partner with the City of Sturgis as the "Official Meat of the 77th Sturgis Motorcycle Rally".
08/07 - 08/13
Sturgis Bike Rally Recipes
Check out our page of Sturgis Rally themed recipes for the week!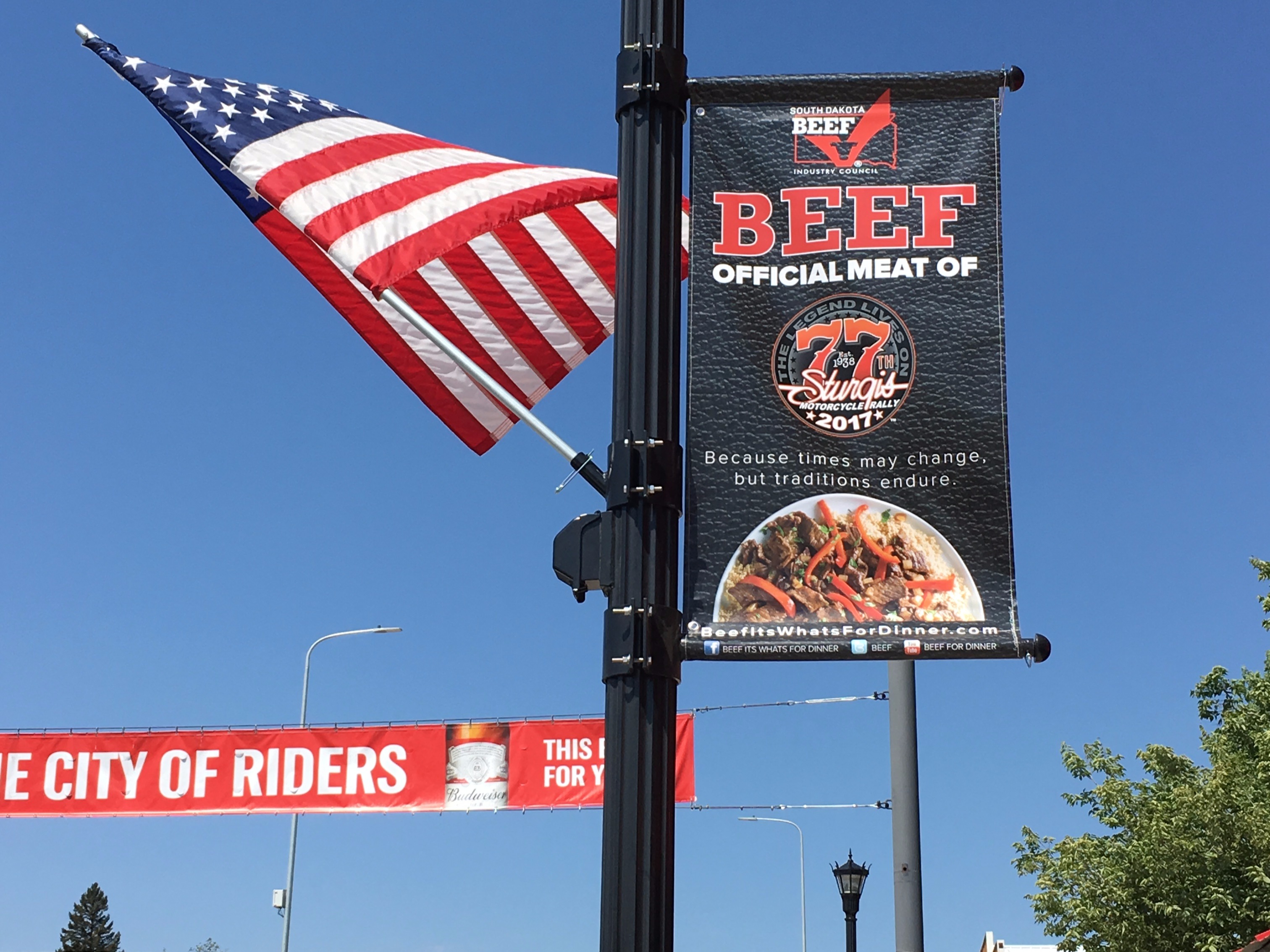 Beef Quality Assurance
The South Dakota Beef Quality Assurance/Critical Management Plan program was initiated by beef industry participants to add value to our cattle by assuring our production practices adhere to the highest quality standards. The program raises consumer confidence through offering proper management techniques and a commitment to quality within every segment of the beef industry.
Masters of Beef Advocacy
A checkoff-funded online training program equipping beef producers across the country to tell their story in presentations to schools and church/civic groups, through local media and in the "virtual" world of the Internet.
Team Beef
Fuel for the Finish
Team BEEF South Dakota is a community of runners who recognize the nutritional benefits of lean beef and the vital role high-quality protein plays in their training. Team BEEF South Dakota is open to all South Dakotans who want to promote beef, be physically active and showcase eating beef in a healthy lifestyle.