Team BEEF South Dakota
The 2019 Team BEEF SD registration is now closed. Please contact Holly Swee at hswee@sdbeef.org.
Who is Team BEEF South Dakota?
Team BEEF South Dakota is a community of runners and cyclists who recognize the nutritional benefits of beef and the vital role high-quality protein plays in their training. Team BEEF South Dakota is open to all South Dakotans who want to promote beef, be physically active and showcase eating beef in a healthy lifestyle.
Become a Team BEEF Member
Team BEEF South Dakota adult and youth members will receive an official Team BEEF South Dakota Jersey and are encouraged to participate in at least 2 of our suggested races and/or events.

Requirements:
Eat beef and believe in the nutritional benefits it provides.
Participate in any educational webinars.
Encouraged to participate in at least 2 races and/or events wearing a Team BEEF jersey.
Expectations:
Serve as a positive role model for beef.
Actively spread the word and help educate people who seek information about beef, including social media networks.
Participate in orientation and share what you learn.
Benefits:
SD Team BEEF Under Armour Jersey and/or Team BEEF South Dakota Cyclist Louis Garneau Jersey.
Access to fitness & nutrition tips, recipes, etc.
Network and community of runners who have common interests & passion.
Strong fan base and support system.
Team Beef
Strength Resources
Hey Team BEEF SD members! Checkout this great resource from BeefItsWhatsForDinner.com on the connection between beef's protein and strength. It contains strength guides, meal plans, recipes and more.
Team Beef Nutrition Video
Learn more about how beef provides you the fuel you need to finish the race.
Double click video at above for full screen.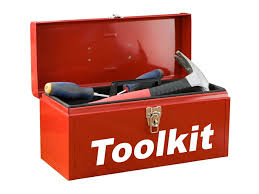 Team BEEF Toolkit
This page is designed as a resource and guide for Team Beef South Dakota members who want to enhance their beef advocacy skills, learn more about beef and utilize resources for potential community volunteer involvement.
2019 Suggested Races and Events
Prime Cuts Program
The Prime Cuts Program rewards and creates incentives for our most active, loyal, and passionate Team BEEF SD members for going above and beyond team requirements by sharing their passion and striving to learn more about beef.
Team BEEF SD Rewards Youth!
Team BEEF SD youth members must participate in three or more races wearing their jersey to be eligible to receive a prize package. Time frame is February – September 2019.
Guidelines: Parents and/or guardians must submit a list of completed races along with a photo of the youth wearing their jersey at each race to Holly Swee by September 25, 2019. Prizes will be distributed in October 2019. *Prize package will contain various beef swag and prizes. Submit entries to hswee@sdbeef.org.
Spotlight
Thank You 2018 Team BEEF
Thank you to all the members who participated in the 2018 Team BEEF S.D. program. We truly appreciate you helping to promote beef in a healthful lifestyle. Please enjoy this year end video. Be sure to keep an eye on our Facebook page when we open registration for the 2019 team in December.
#TeamBeef
#PoweredByBeef
#GetYourStrengthFromBeef
#BeefItsWhatsForDinner
Our Team BEEF runners can be spotted running in red at multiple races across the state - and the country! Get to know them individually with our spotlights!