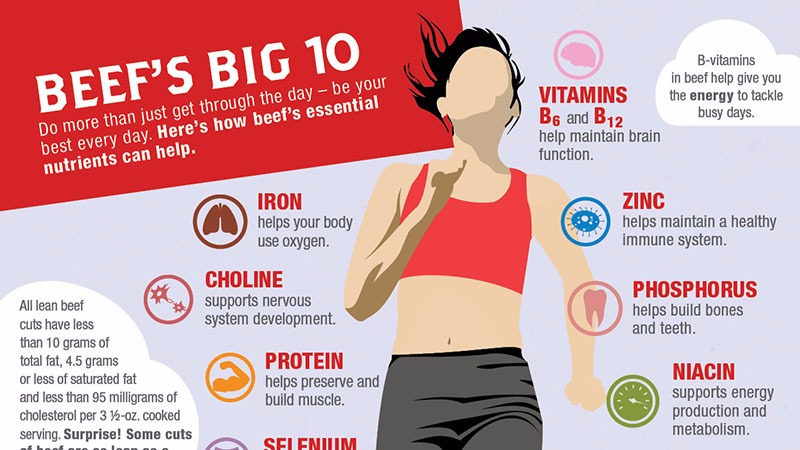 Beef's Big Nutrient Package
Do more than just get through the day -- be your best every day. Here's how beef's essential nutrients can help.
Lean Beef 101
Beef gives you power. Power to feel fuller longer. Power to stay active longer. Power to manage your weight. All while giving your body the nutrition that it needs.
Beef & Heart Health
Be BOLD with Beef! Why is this AWESOME? Opting for a serving of lean beef every day can easily fit into a heart-healthy diet.